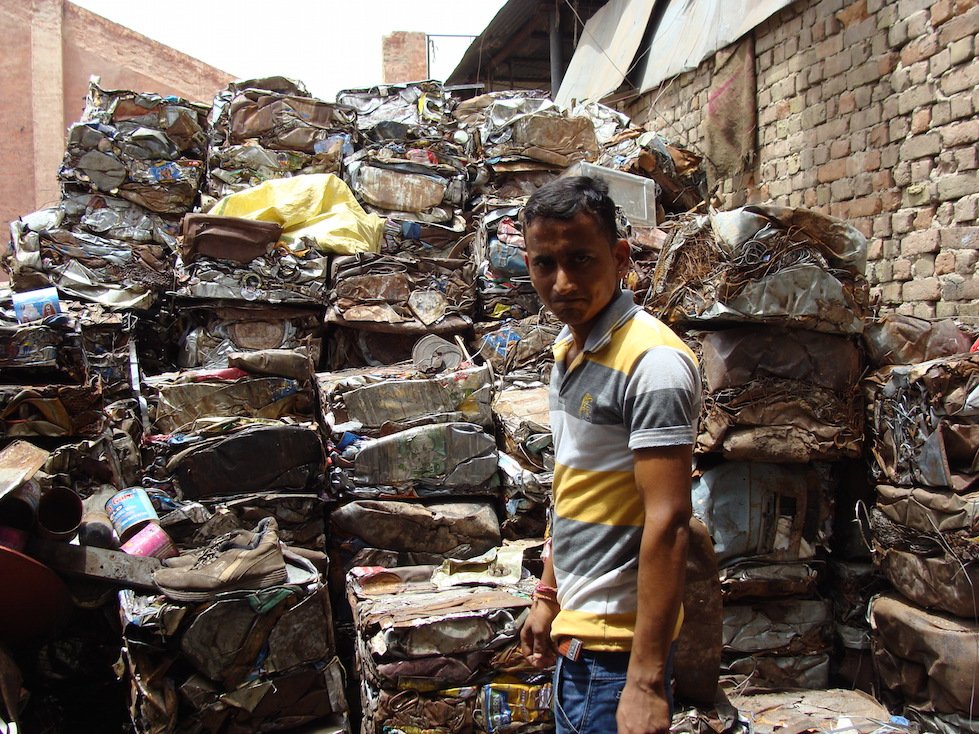 Implementing a Waste Management System in Gajner
Implementing a Waste Management System in Gajner
I came to the Bikaner cluster to improve the way they manage waste in the village of Gajner. When I arrived I saw garbage everywhere; trash in the street, in the river and people throwing waste at their feet without consciousness.
At first I had plenty of ideas but I soon learned that in this community, time is necessary. People work with you when they know and trust you. Especially as foreigners, we really have to integrate ourselves with the community in order to be welcomed. And this work, community engagement, is the most time consuming and the most important.
I run my project with a fellow intern named Jazzmine who arrived in Gajner before me and introduced me to the village. She did the initial research about the actual situation in Gajner and together we started the waste management project.
When spending time in the community, it is important to be accepted, it is also necessary to observe and understand their culture and their way of life. To implement a project without understanding the needs of the people is not sustainable. I understood that I couldn't use systems already in place in my western country here; I had to use their knowledge, their ideas and their tools.
I realized that people care a lot about health but they don't see the link between trash everywhere and health problems. A lot of work regarding awareness and education needs to be done here.
As a first step, we thought the best way thing to do was to get community members involved in the project, which included starting to work with Manoj, a shopkeeper and friend, who sells juice, samosas and soda. We placed bins to separate waste and ads in his shop. Manoj was happy to comply and excited to work with us on the project.
The next step was to have someone to get rid of the waste. In the village, there are trash-pickers who buy waste from families and sell it in Bikaner for recycling purposes. We met one of the local trash pickers, Mulchand, and started a great working relationship with him. We also involved his kids in our After-School Program and spent time with his family to get to know them, as well as surveying them with our MPAT survey project. Now, starting a new work relationship is not easy: we go through a lot of frustration and disappointment. It is rare that meetings happen at the right hour and everything takes a lot of time. Fortunately Mulchand helps get rid of all the waste and the wet waste and soft plastic that aren't worth much, he disposes for us in the city dump. The relationship between Mulchand and Manoj is also extremely positive and Mulchand now comes every two weeks to pick up all the trash in the shop.
My work now is to keep following how Manoj and Mulchand work together, to improve the communities knowledge about health, and finally to extend the project to other shops. The road leading to a clean Gajner is still quite long but it is a great feeling to see a project running sustainably.
Lea (France)
SWASH Project Manager
Gajner centre