GIS Mapping for rural sustainable development
GIS Mapping for rural sustainable development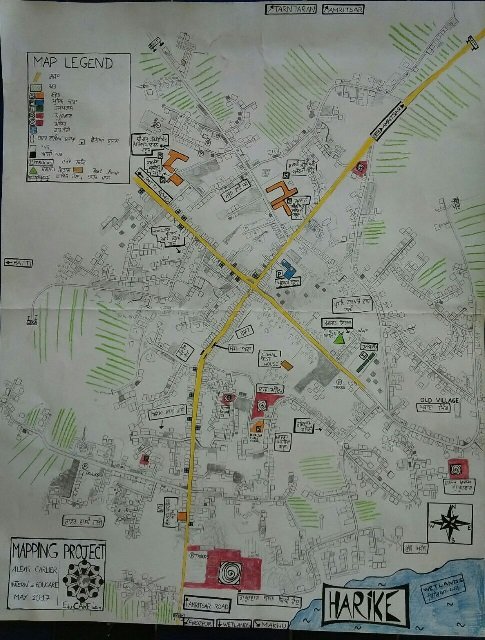 The GIS Mapping for rural sustainable development NGO project in a rural village is aimed to develop a unit system for planning and implementating sustainable development projects and assistance to local village government and other organisations for integrated rural sustainable development.
As spatial technologies play a key role in generating useful and reliable information for planning and decision-making at all levels. we wish to developa village knowledge base to natural resources and landuse to cadastral level (land parcel level) alongwith the community mapping including house hold socio economic data, with all graphic features of house type and house hold linked, to enable stakeholders to use data and take decisions in a dynamic mode.
Even though it is widely recognized that the Geographic Information System (GIS) has the capacity to analyze both spatial and temporal data on a cost effective manner for effective planning and management, its application at the micro level for participatory planning and management is limited. In this context an Applied Research project is being taken up at the village level making efforts to develop an interactive package for participatory management at the local government or civic institution level.
An attempt is being made to actually develop a GIS Package, simple, user friendly, customized, local need based, interactive and can be handled by the our own project managers, local women in civic leadership, youth and village government functionaries. It could be called ViKAASdevGIS, which has all inbuilt features of various project variables for decision making at the village level integrating various layers of information both spatial and attribute pertaining to the resources, opportunities and sustainable development projects of the village.
The identified problem(s) and Objectives for the GIS Mapping for rural sustainable development project are:
– To devise a GIS Based Action Plan for the ViKAAS Centre Planning for sustainable development on an Interactive Mode.
– To test the Interactive GIS Based sustainable development plans on pilot basis with the help of local resource persons, local government officials and functionaries and some professionals.
The purpose is to give appropriate development initiatives in planning, monitoring and projectisation by the project managers and the local village people for developing a reliable database and take decisions based on the same.
Development of an Interactive GIS Package under GIS Mapping for rural sustainable development NGO project is a modest attempt to take Spatial Technologies and ICT to the door steps of the local people to reap benefits of advanced technologies at the lowest level, making GIS application as a mass movement.
We welcome volunteer- interns with the following competencies and qualifications to contribute to and learn from this GIS Mapping for rural sustainable development NGO project:
Studying Bachelors/Masters in earth science, environmental sciences or related subject with focus in GIS Mapping
Knowledge of ArcGIS Products
Knowledge of In Image Processing
Ability to take self-initiative and responsibility for quality work and results
Strong problem-solving and analytical skills
Good Written And Verbal Communication Skills
Good Time-Management Skills And A Positive Flexible Attitude
Confident to undertake work in cross-cultural settings and undertake fieldwork and data collation for GIS Mapping
Experience Of Exploring Open Source Data Sources
Confident of data collation and procurement process from locals and government sources with local volunteer help