Kerala
The current projects for team members, volunteers, internship participants and tourists/travellers have opportunities in work activities like – eco-tourism projects and activities development, managers and project leaders, children's education, economic empowerment for poor / women, eco-gardening, eco-handicrafts, sanitation and waste management, ethnic and cultural creative activities, environmental health and first aid, forestation and wildlife conservation, coast and beach conservation, etc,
Apart from this NGO – social enterprise initiative, we also intend to promote our online organics and herbal eco store as well as experiential learning initiatives in the region too,
Kerala, a state on India's southwest tropical Malabar Coast, has nearly 600km of Arabian Sea shoreline. It's known for its palm-lined beaches and backwaters, a network of canals, the Western Ghats, mountains whose slopes support tea, coffee and spice plantations as well as wildlife. National parks and other sanctuaries are home to elephants, langur monkeys, and tigers.
Kerala is considered to be one of the more densely populated, literate and better developing states in India. However, due to the increasing consumption of more resources, lack of matching grassroots level effective governance and civic initiatives is resulting in increasing socioeconomic, health and environmental issues in some locations.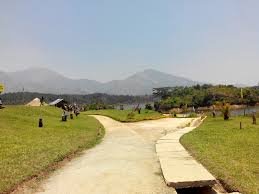 Kerala state enjoys quite a large tourism attraction with being one of the leading tourist destination. We are organising a number of projects to facilitate increased engagement of travellers-volunteers in a number of projects designed to contribute to local economic opportunities, promotion of local ethnic and cultural art and conservation of the environment.
Individuals can participate in our internship, volunteering, experiential learning activities, and eco-tourism packages for a duration of 2-weeks to 6-months time.
The internship incentives offered for positions in our ViKAS Centre initiative volunteer internships in north India are not offered for opportunities in Kerala. Any volunteer-intern or travel/eco-tourism volunteer will have to pay for all the related facilitation and services costs. However, the payable charges/fee is still relatively economical in comparison to a number of only commercially driven volunteering/student travels/tourism organizations/agencies.
Kerala, NGO, volunteer, tourists, travelers, tourist, internship, opportunities, India