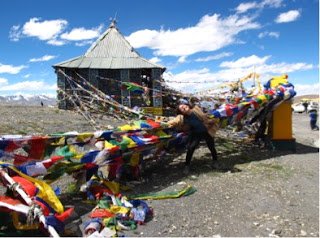 An amazing trek for my holidays
An amazing trek for my holidays
"I'm not going to make it, I'm not going to make it," I kept thinking to myself as I focused on my feet while trekking uphill. I didn't want to look up because I knew it would be hours of uphill until we reached the pass. In fact, there was so much uphill I couldn't even see the top.  I was trekking through the most beautiful part of India, and I was dying.
During the two weeks of holiday I took during my internship, I discovered my favorite place in India. I traveled to Ladakh in Northern India with fellow interns, Harmonie and Whitney, and for a lack of better words, it was freaking epic! Ladakh is a high altitude desert (over 3000 meters) and is surrounded by the most breathtaking landscapes. We traveled two days by bus to reach Ladakh and we passed Taglangla the second highest pass in the world (5,328 meters) on the way. Normally I would cringe with the thought of taking a two days bus ride, but the views made even the bus ride enjoyable.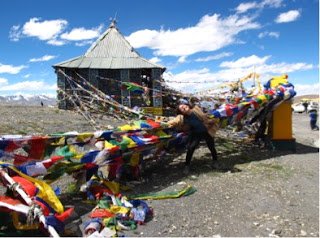 I went on a three day trek from Zingchen to Chilling and I couldn't even believe what I was seeing. Maybe it was the altitude putting me in a daze, but I never imagined mountains in a desert to be so beautiful. The beauty was definitely well earned too: at one point I had to count my steps in order to keep from collapsing… I was so out of breath. Five sets of 8 and then a break. Needless to say I was last in our trekking group.
As Educare plans to open a centre in Leh next summer, I think about all the lucky interns who will be able to work there. It was such a magical place, I will definitely be coming back again…maybe as an Educare intern!
Ladakh is also home to countless Buddhist monasteries and we were able to visit a couple in Hemis and Thiksay. It seemed like a very peaceful place to practice Buddhism and it gave me the sense that they had all the time in the world to reach enlightenment.
Michelle Fujisaki – USA
HR Coordinator, Maiti (Himachal Pradesh)