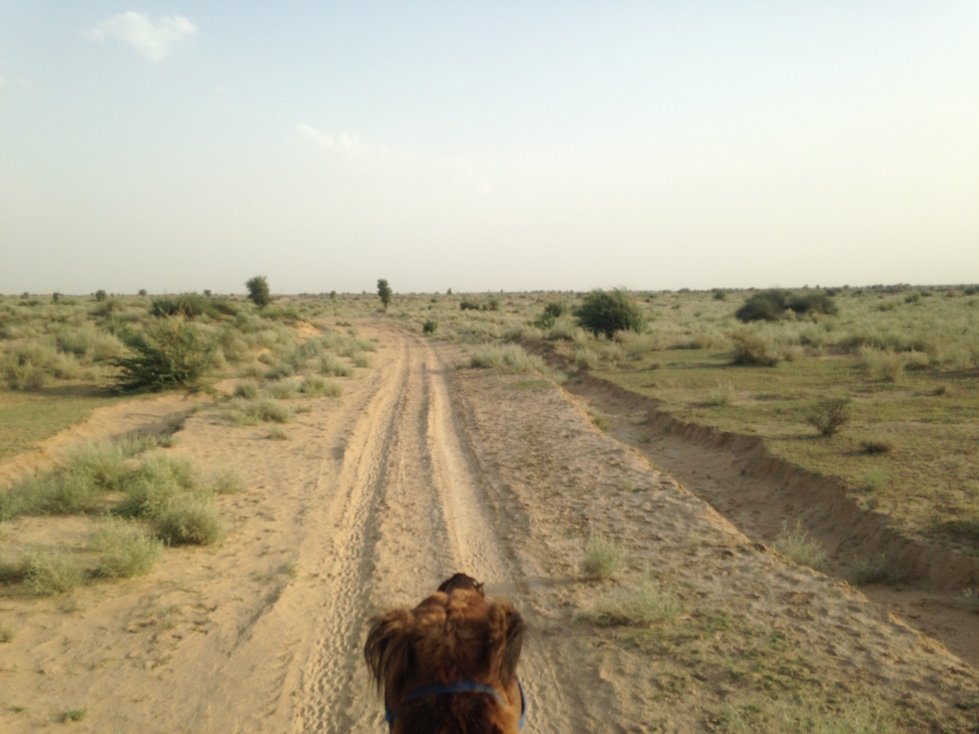 Feeling free and alive, a feeling of belonging to nature.
Feeling free and alive, a feeling of belonging to nature.
Gajner has got a treasure, a treasure that not a lot of people take care about. It is unique, huge, beautiful, amazing. I am talking about the desert and the wildlife sanctuary.
My experience in the dessert started during my first week as an EduCARE intern in Gajner. Léa Monin, the SWASH coordinator when I arrived there, used to run for an hour twice a week. She told me about the wildlife sanctuary in the desert, which seemed to be really interesting, so I decided to go with her. We woke up around 5:30 in the morning, before it started to get hot and then we head off to the sanctuary.
The first thing that struck me was that, as we approached the desert, we met with more and more men with alcohol bottles in theirs hands and looking like being drunk. These men seemed to have spent the night drinking in the desert, and near the village there was pieces of broken bottles everywhere. This event shocked me and soon I found out of the big problem with alcohol that exists in India. In Gajner, many men of all ages get drunk every night, either because it has become a habit for them or because they suffer from depression. This leads to some of them losing their control and spending the night lying anywhere. For me, this was something really sad and shocking.
Running and exploring the desert in Gajner, has been one of the best experiences that I´ve ever had. Feeling the cold breeze in my face, admiring the sunrise and sunset in the horizon and seeing the Gajner Palace far in the distance is incredible, although what really makes the difference is its unique wildlife.
It's impressive to run between groups of gazelles, feeling their beauty and energy and imagine for a moment that you are one of them. Following footprints and getting lost between the bushes for hours to later realize that what you were following were actually cows. Raising your head and seeing above you huge flocks of eagles and hundreds of green parrots. Sneaking up on the lake and finally finding the blue cow (an impressive sort of large antelope very difficult to find) drinking water. Seeing something moving and running after it as fast as your legs can until you are close enough to hear breathing.
Feeling free and alive, a feeling of belonging to nature.
Enrique Reig Navarro – Spain
Eco-building project manager, Gajner (Rajasthan)
­